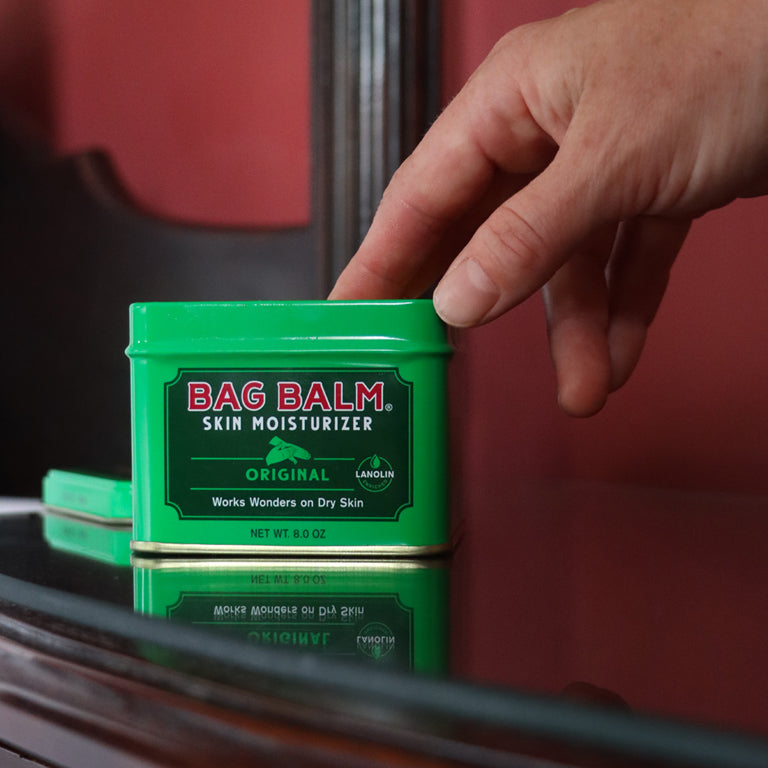 SINCE 1899
Bag Balm Works Wonders
Created on a dairy farm during a cold Vermont winter, Bag Balm has been soothing dry and distressed skin from head to toe since 1899. From our time-tested original balm to our moisturizing soap and lotion, Bag Balm products are formulated using proven, simple ingredients. When nothing else works, Bag Balm works wonders.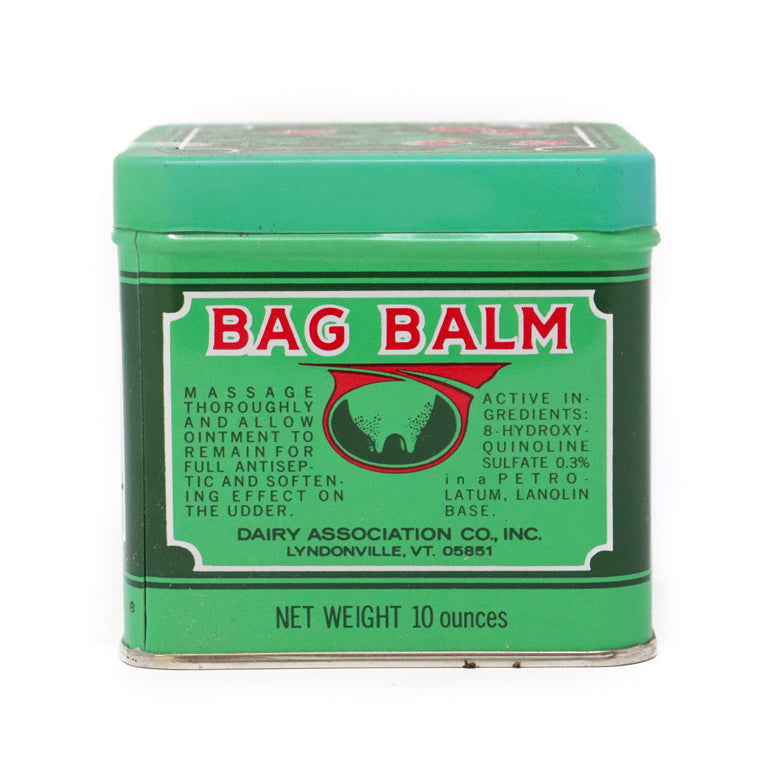 1899
Our Origin
In 1899, a Vermont pharmacist created a balm to soothe cracked, dry cow udders. Word spread quickly, and nearby farmer John Norris bought the rights to market and sell the skin-saving salve. He launched the Dairy Association LLC and commissioned a green tin decorated with cows and red clovers – Vermont's state flower. And the rest is history...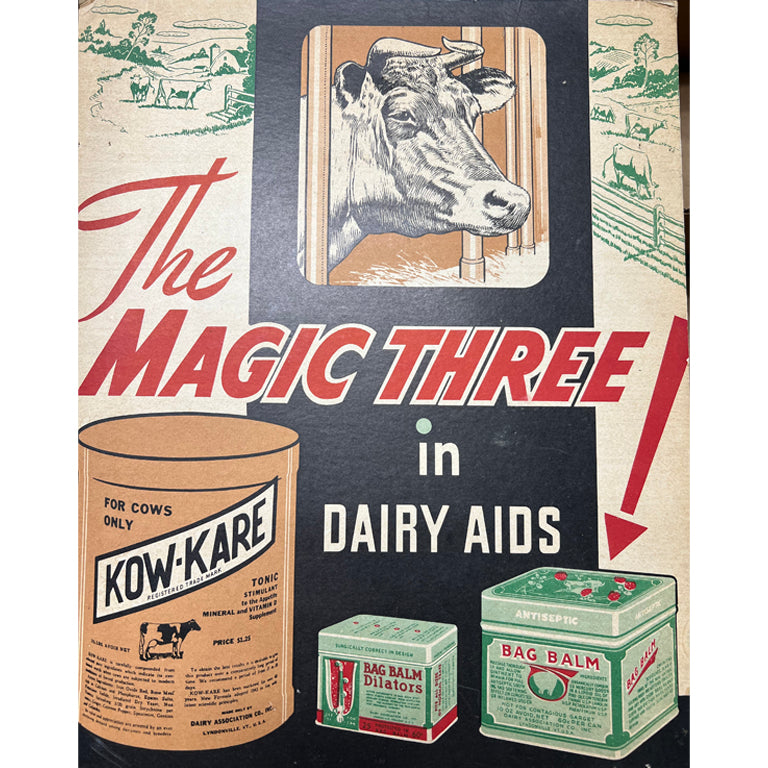 1900s
The Farmer's Friend
Bag Balm was quickly known as a must-have on local dairy farms. To expand his line of farm-friendly products, John Norris launched Horse Tonic, Kow Kare and other cattle cure-alls.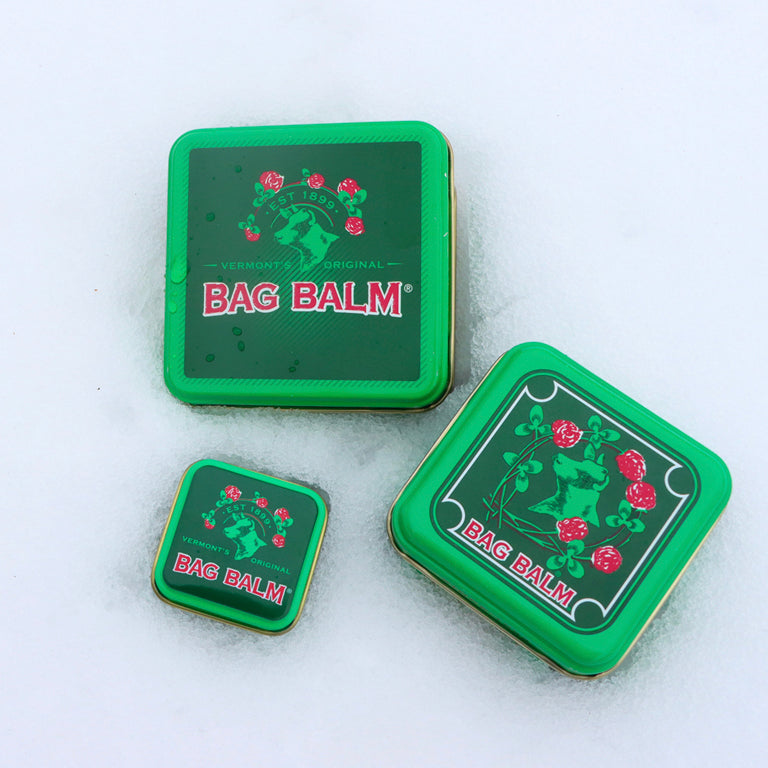 1930s
The North Pole
Admiral Richard Byrd brought Bag Balm on his expedition to the North Pole, to help treat frostbite and chapping on his herd of cows. In a letter written July 3, 1936, the expedition's herdsman noted: ''Bag Balm was used on the Guernsey cows I had charge of for Admiral Byrd on his last expedition to the Antarctic. When one of our cows did receive a severe frostbite I healed it up entirely with Bag Balm.''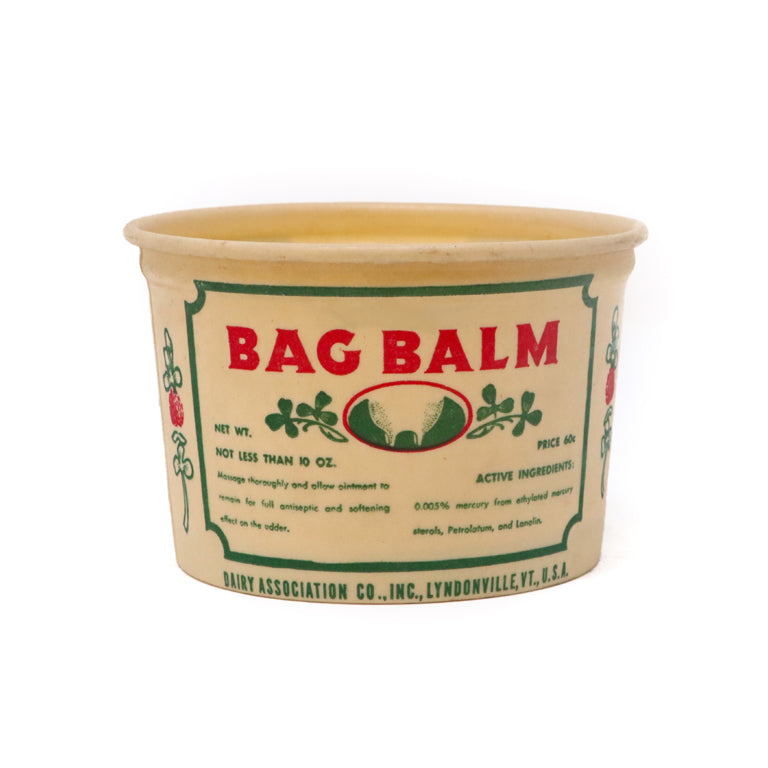 1940s
World War II
During the war, the Dairy Association company traded in Bag Balm's signature green tin for waxed paper containers, due to the national tin shortage.
And legend has it that soldiers brought Bag Balm overseas in WWII, using the salve to protect their rifles from rust and corrosion.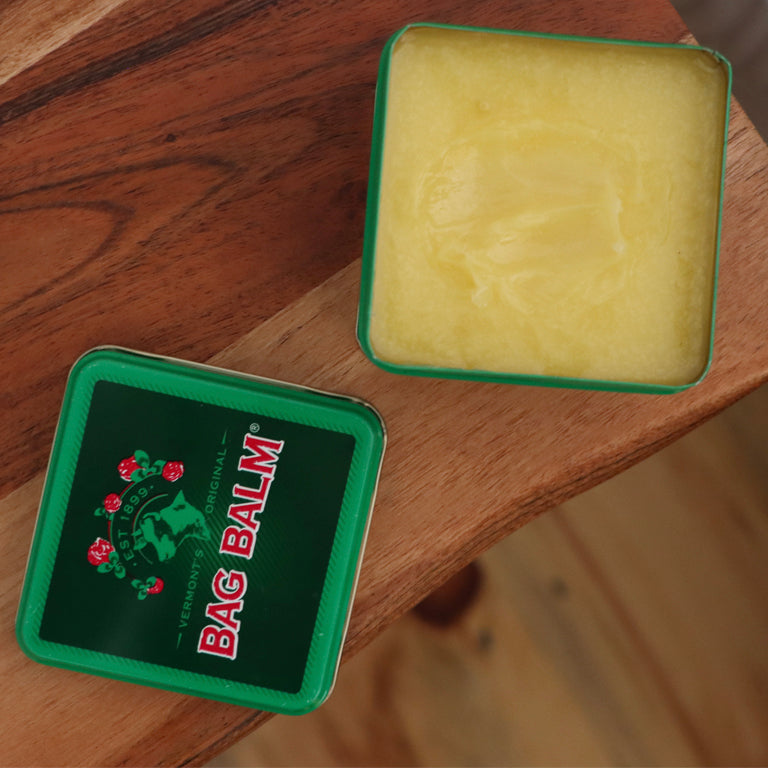 1960s
From Farm to Family
For years, Bag Balm was the best-kept secret of farmers and homesteaders. In the 1960s, people caught on that this skin-saving salve wasn't just for animals – and Bag Balm tins started showing up on bathroom shelves and bedside tables nationwide.
1980s
The Formula of Today
In 1988, the last change was made to the Bag Balm formula. Since then, we've been making our Original Skin Moisturizer using the exact same blend of time-tested ingredients like petrolatum, lanolin and paraffin wax.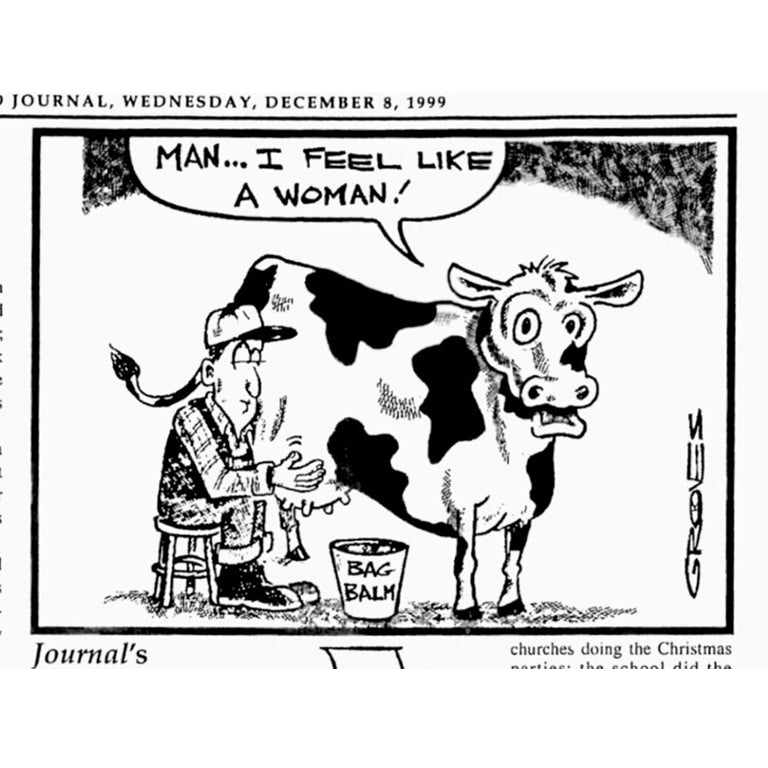 1990s
Star Power
The little green tin made national news, when Grammy winner Shania Twain revealed Bag Balm was her beauty secret for soft skin and hair.
Cartoon source: Stanstead Journal, December 8 1999
2001
A Hero's Treatment
After 9/11, rescue dogs' paws were treated with Bag Balm to soothe burns, cracking and abrasions. We could not be more honored!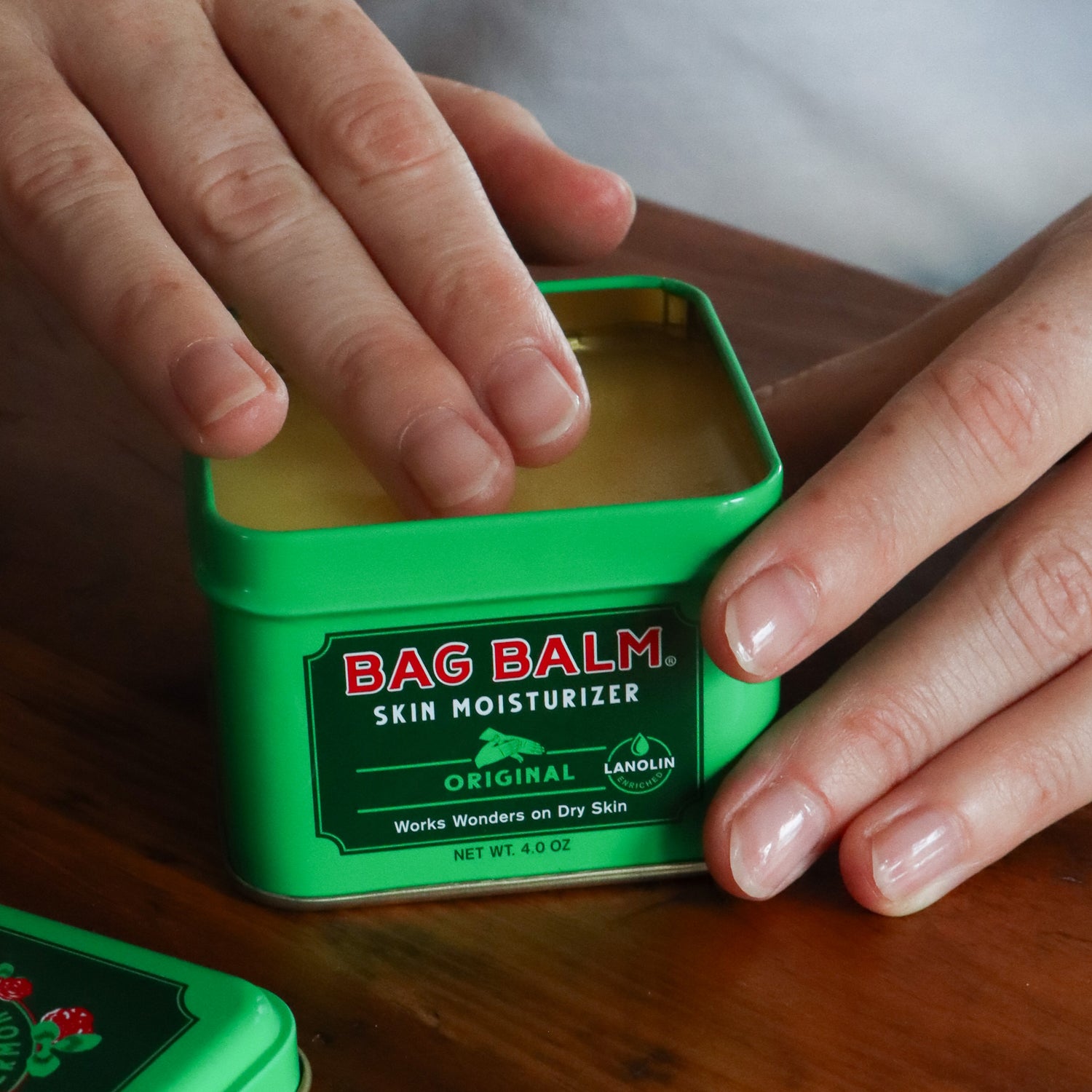 2010s
A New Focus
With so many people using Bag Balm, the company decided to discontinue its remaining livestock-specific products (such as Kow Kare), to focus on creating moisturizing skincare products such as soap, lotion and more.
We've come a long way from the farm, but we'll never forget our roots!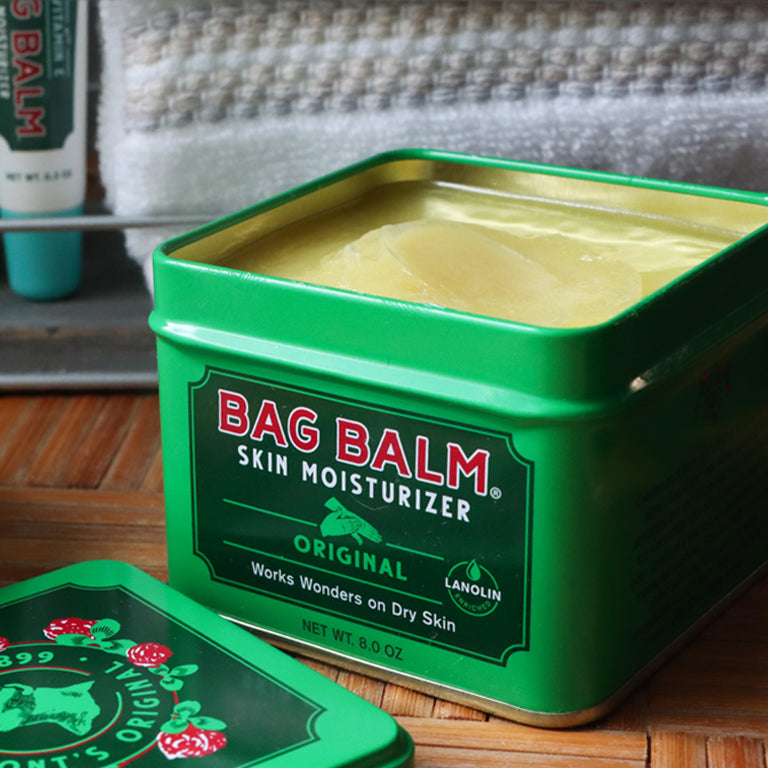 2024
125 Years!
Next year, we'll celebrate 125 years of Bag Balm. After all this time, we're still made in Lyndonville, Vermont using simple, time-tested ingredients. Thanks for your support, and here's to the next 125!
@originalbagbalm
Share your green tin adventures with #bagbalm
Follow Us
BORN IN VERMONT's RUGGED NORTHEAST KINGDOM
Skincare That Works Wonders • Made in Vermont Since 1899